History and Social Studies Mojo
An online coaching programme in Singapore
With a proven track record since 2014
Over 70% of our students score distinctions at the national exams
Without spending hours and hours on travelling and futile practices
A great History/Social Studies grade can make the difference
It can make the difference between your child getting into a dream polytechnic course/junior college, dream subject combination or settling for less…
Read on if your child is:
Disappointed that he/she keeps getting low scores for Social Studies and/or History
Hardworking but can't figure out what's wrong
A 'last-minute mugger'
Keen to improve, but doesn't know how or where to start
Too busy for yet another 2-hr weekly tuition class
Not keen to spend another 2 hrs a week to travel to tuition centres
Why we can help you
As one of the pioneers in Singapore's online tuition space, we've run our online coaching system since 2014.
Every year, about 70% of the students at learnMOJO get distinctions in History and Social Studies. Most of them come to us with a fail or borderline pass grade.
We did not 'pivot' online because of the pandemic!
Our team of online History and Social Studies coaches are made up of ex-MOE teachers with at least 10 years of teaching experience each.
Apply here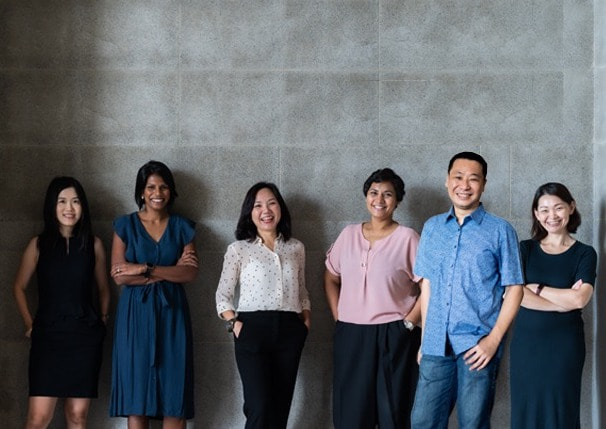 Zhencong's Story
One of our ex-students, Zhencong, consistently failed History Elective in Sec 3.
His mom emailed us when he was in Sec 4, saying:

So we worked together online until he sat for his 'O' levels. How did he do?
He jumped from E8 to A2!
You know what's the most awesome thing?
The online coaching program Zhencong went through took him 30% to 50% less time per week than in-person tuition.
He had the flexibility to maximise his revision in the least amount of time, because he had so many other subjects, CCA and family commitments to take care of.
His mom did not need to work around the tutor's schedule or pay expensive monthly fees ($480-$720 a month for experienced MOE-trained teachers) for him/her to come to their home.
There aren't many tutors/centres in Singapore willing to offer this option, as they usually end up spending more time on each student than in-person methods.
But we're offering it because we believe an educator should work around your child's needs, and not the other way round.
More importantly, as parents ourselves, it breaks our heart to hear a child say, 'I am just not smart enough', or 'I'm just too slow/stupid'. We know that is not true.
We believe every child has the ability to master Social Studies and History if they follow our system.
How do our students jump so many grades?
Small Group Sizes
Most centres cram 8 to 20 students in a single class with a duration of 2 hours weekly, in order to maximise profit.
Our groups have a maximum of 4 students each.
This allows us to keep our weekly coaching sessions to 1 hour, shaving off 50 percent of the time commitment on your child's part.
As parents ourselves, we feel that your child should not have to compete with so many other students for the attention of the tutor.
More importantly, your child's time is a precious resource.
We'd rather run more classes and accept fewer students than pack more students into each class.
Next, a structured framework:
1. Plan
Every week your child's coach assigns a bite-sized assignment from our in-house curriculum, specifically designed to help students tackle the exams with confidence.
2. Focused Practice
Your child completes the weekly assignment. On average, this takes between 30-45 minutes per week. Support is provided via a private Whatsapp chat group if he/she is stuck.
3. Personalised Feedback
Your child will hop on a 1-hr live group online coaching session with his/her coach. During the session, the coach will give specific feedback, so your child knows exactly how to obtain higher scores. If your child has any questions, he/she can ask.
4. Refine
Your child completes corrections based on the feedback given. These will be checked and marked too.
Over time, he/she builds up a bank of his/her own model answers that can be pulled out for exam revision.
5. Rinse & Repeat
The next assignment will be given, and the cycle starts over.
Apply here
What Parents and Students Say
"Mr Ho is able to point out to my child the reason behind why she was not able score full marks in attempted assignments. Additionally, Mr Ho is patient and very knowledgeable in the subject matter, History. I have no regrets in engaging LearnMOJO online coaching programme. The programme itself is very structured, methodical and effective. My daughter has never been able to tackle SEQ and SBQ questions until she is coached by Mr Ho. Give your kids the LearnMOJO advantage."

Charles Lim

Celeste's dad

2020 O level student (Fail to B3 for Pure History)

Coach: Mr Paul Ho
"Thank you for helping my child to improve in his grade. It's not easy but Coach Ms Teo is always ready to tailor to his needs and guide him. Great support from admins team too. Always prompt communication via whatsapp. Thank you. Looking forward to continuing our partnership next year."

Esther Lim

Caelen's mom

2020-2021 Lower Sec History

Coach: Ms Teo Li Hoon
"The programme is very effective! Tutor Kavitha is able to engage with my son in just 30 min. Effectively taught him the key technique of answering questions, especially inference questions. Ms Kavitha is very encouraging and nice! Short and sweet lessons yet effective! I was sceptical at first, was worried that during the lesson, he might not pay attention, play with his devices secretly, not able to comprehend…so on… I was wrong! He looked forward to every lesson as he saw his work improving based on the mini tests at school. It also has given my son a chance to learn on his own pace and with his own effort. Unlike the conventional way of tuition, dragging his feet, travelling to and fro. Online coaching has saved us a lot of time."

Cheryl Kwek

Tristan's mom

2020 Sec 2 History, C6 to A2 for History

Coach: Ms Kavitha
"Mr Paul was able to teach Nadia the techniques and guide her to express herself much better in history structured and essay questions. As a result, her results improved tremendously from borderline pass in IP1 and 2 to an A in the year end IP3 exams. Along the way, Nadia's interest in history also grew and she enjoyed her lessons with Mr Paul very much. Thank you Mr Paul for your patience and dedication to help Nadia build an interest in History and improve her grades."

Vicky

Nadia's mom

2021 IP Yr 3 History

Coach: Mr Paul Ho
"There is personal attention given to me allowing me to ask whatever questions I need. Ms Karen is also very motivating :). There isn't much of a difference [between online coaching and in-person tuition] since Ms Karen will be there to answer the questions anyway. Saves time travelling for the student/teacher."

David L.

2020 O level student (B4 to A1 for Social Studies & History Elective)

Coach: Ms Karen Ang
"What I found most helpful: personalised feedback, guided practices and targeted practices regarding weaknesses. It is a lot more convenient & efficient than physical lessons as quite a lot is accomplished in a single lesson."

Laura T.

2020 'O' level student, A2 for Combined Humanities (Social Studies)

Coach: Ms Charmaine Lappen
"The lessons allowed me to understand the different techniques and skills I needed for essays and source-based questions. They also allowed me to understand the history content much better in a deeper context. I would highly recommend joining the online classes."

Jaynia

2017-2019 student (E8 in Lower Sec to A1 in History for O levels 2019)

Coach: Ms Karen Ang
"From 'I hate History' in Lower Sec to A1 in O levels…your coaching works for her and she saw improvement, hence she is willing."

Jaynia's mom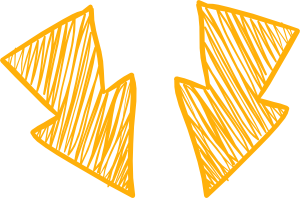 Ready to work with us? Let's go!
Imagine what would it be like if
your child, whom you believe in and love more than anything in this world, didn't feel frazzled, lost and stupid, but calm, confident and smart?
you could banish his/her fear of failing again and again?
your child could take a look at a Social Studies or History source, understand it within minutes, write less than other students, and score top marks?
your child could look at an essay or structured response question, and immediately know what words the exam marker is looking for?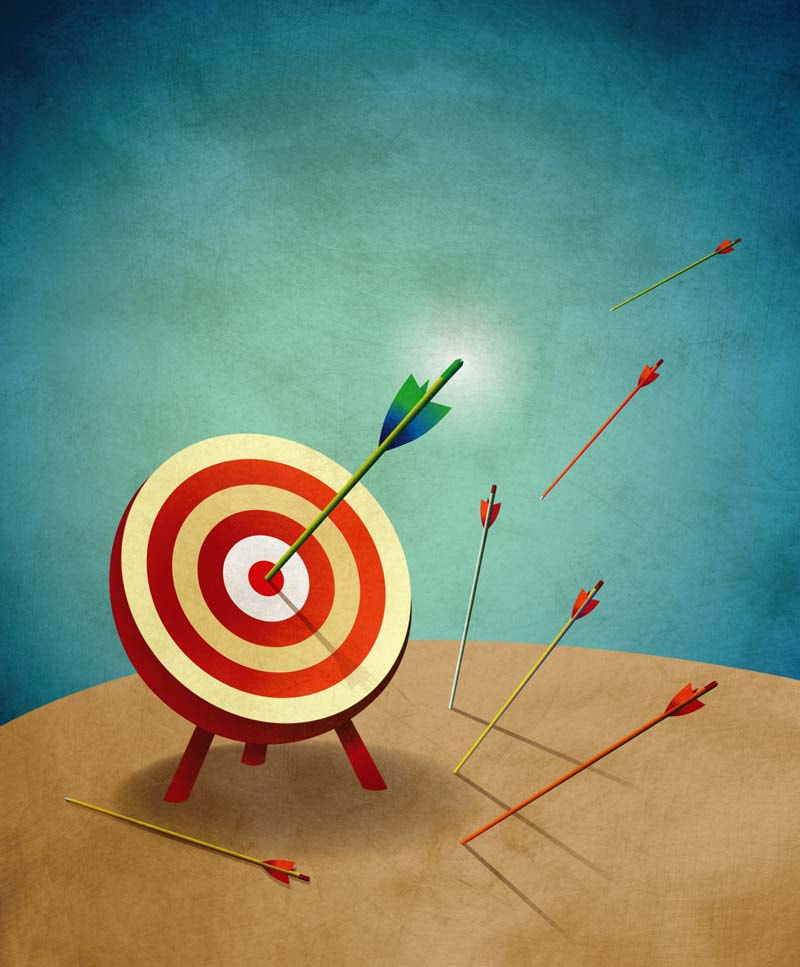 The History and Social Studies Mojo online coaching programme can help your child get there.
Are there any other options, though? Of course.
Option 1: A qualified ex-MOE or current MOE teacher to be your home tutor, costs about $480 to $720 a month.
This may be an option for students who prefer someone to sit beside them, watch them complete the work and guide them along (provided it's within your budget).
Option 2: Group classes at established tuition centres, $300 to $400 per month
The typical tuition centre class is 2 hours long and has anywhere from 8 to 20 students in each group.
If your child loves big groups and extended contact time with his/her tutor, it would be a good fit.
But what if he/she already has a packed schedule and has a lot of learning to catch up on?
Can you imagine your child:
Spending up to 5 hours a week travelling, attending class, doing homework, and
Competing with many more students for the tutor's attention?
With our online group programme, your child shaves off at least 50% of the time investment required, while achieving even better results.
What if there was an easier, shorter and more painless option that involves:
No travelling
No scheduling nightmares with tutors
Your child spending only 30 minutes to 1 hour on average each week on practices before weekly coaching sessions
Your child's History and Social Studies results jumping by at least 2-3 grades within months?
Then the History and Social Studies Mojo online programme is for you.
Enrol now if you want to see your teen
Achieve a breakthrough in his/her History and Social Studies
No longer discouraged, demotivated and disillusioned
Believe in his/her ability to do well in his/her studies
Reclaim his/her sense of self-worth, and no longer say, 'I'm just no good at this.'
Confidently manage his/her own studies, going forward
Enrolment closes when all places are filled.
As we get quite a number of sign up requests, please allow us 2 to 3 days to get back to you via Whatsapp. If we happen to be fully booked, we'll place you on a wait list and inform you once a slot gets freed up.
Frequently Asked Questions (FAQs)
What will we get when we sign up for the History and Social Studies Mojo programme?
All these goodies:
LearnMojo's Source-based and Structure Essay Skills Guides in one place for easy reference to help your child write high-scoring answers
Unlimited marked assignments with detailed comments and marks, to help your child know exactly how to improve
1 round of marked corrections for each assignment
1 hr of live group online coaching per week to review completed assignments and learn new skills, which is recorded and stored in the private virtual classroom
Access to a private virtual classroom containing all guides and assignments
Ongoing support via a private Whatsapp chat group, so your child can seek help with school and learnmojo assignments, as needed.
Is the History and Social Studies Mojo online coaching programme for all students?
This program is great for students who complete school assignments and are willing to put in 30 minutes to 1 hour every week to do some extra guided practices.
If your child does not complete existing school assignments and is unwilling to do any extra practices, then this programme is not for him/her. You may wish to consider individual home tuition instead.
What happens if my child cannot attend any class due to competition or other official school activities? Can he/she hop in another class on a different day?
As we tailor the the revision plan to each group, other classes may be working on different assignments from your child's usual group. Hopping in to another class wouldn't be the best use of your child's time.
Instead, your child should still complete his/her assignments when they can, and his/her coach will still mark it before the next coaching session. If needed, the coach will arrange for a separate 15-20 min 1-to-1 review with your child. Although it's more work for our coaches, we want to ensure that your child does not miss out on the learning.
Got further questions?
Email us and we'll get back to you as fast as we can. 🙂